Borderline
Borderline is a research-creation project that investigates how personal interactions with urban sound affect our sense of place. The project will combine archival research and critical mapmaking to create a mobile sonic artwork that generates personal, 'playable' drawings in public space by 'listening' to everyday experience.
This sample map illustrates the spatial relationships between the locations of Airbnb rentals and 'Redline districts' from a redrawn 1939 "Residential Security Map" of Chicago. Data collection of Airbnb locations courtesy of Tom Slee (view Github repository)
The listening device generates online drawings that annotate everyday sonic experience by leaving a trail of 'sonic breadcrumbs' wherever users go. The device will be designed around four core functionalities: to listen and generate sound tags in real time, to draw a line marking the path of the user whenever the device is listening, to match the sound tags to a database of recordings and to play the sounds when they are encountered again.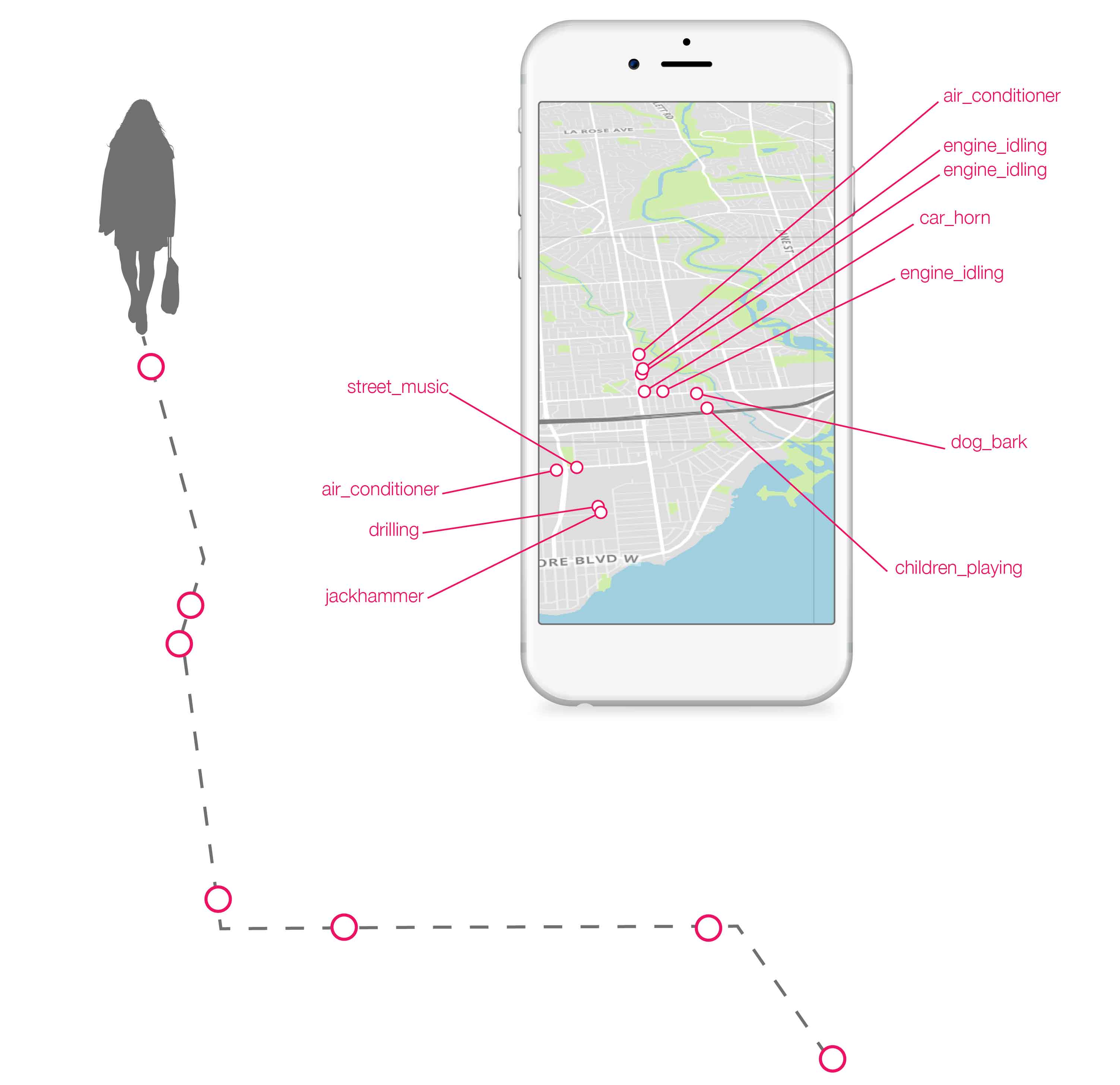 The device will integrate sound classification algorithms developed through a Waterloo/SSHRC Seed Grant. These algorithms are based on the Urban Sound Dataset (Salamon, Jacoby and Bello, 2014) an open source dataset and taxonomy for urban sound.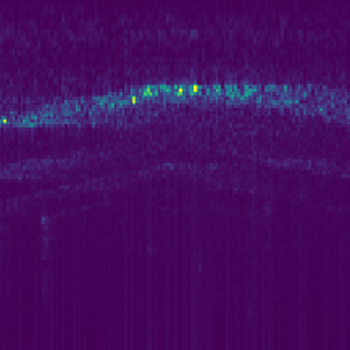 Spectrogram of sirens with linear pitch shift, by Jeremy Pinto, Systems Engineering, University of Waterloo.