Borderline
Borderline is a research-creation project that investigates the role of sound in community formation, particularly in areas currently undergoing rapid social change. The project will combine archival research, urban data, and critical mapmaking to create a mobile sonic artwork that generates personal, 'playable' drawings in public space by 'listening' to everyday experience.

Detroit's 'Class D Areas' with percentage of African Americans per area indicated in black. Shape files of Hearne Brothers Polyconic Projection Map of Greater Detroit (1940), courtesy of Robert K. Nelson, LaDale Winling, Richard Marciano, Nathan Connolly, et al., Mapping Inequality.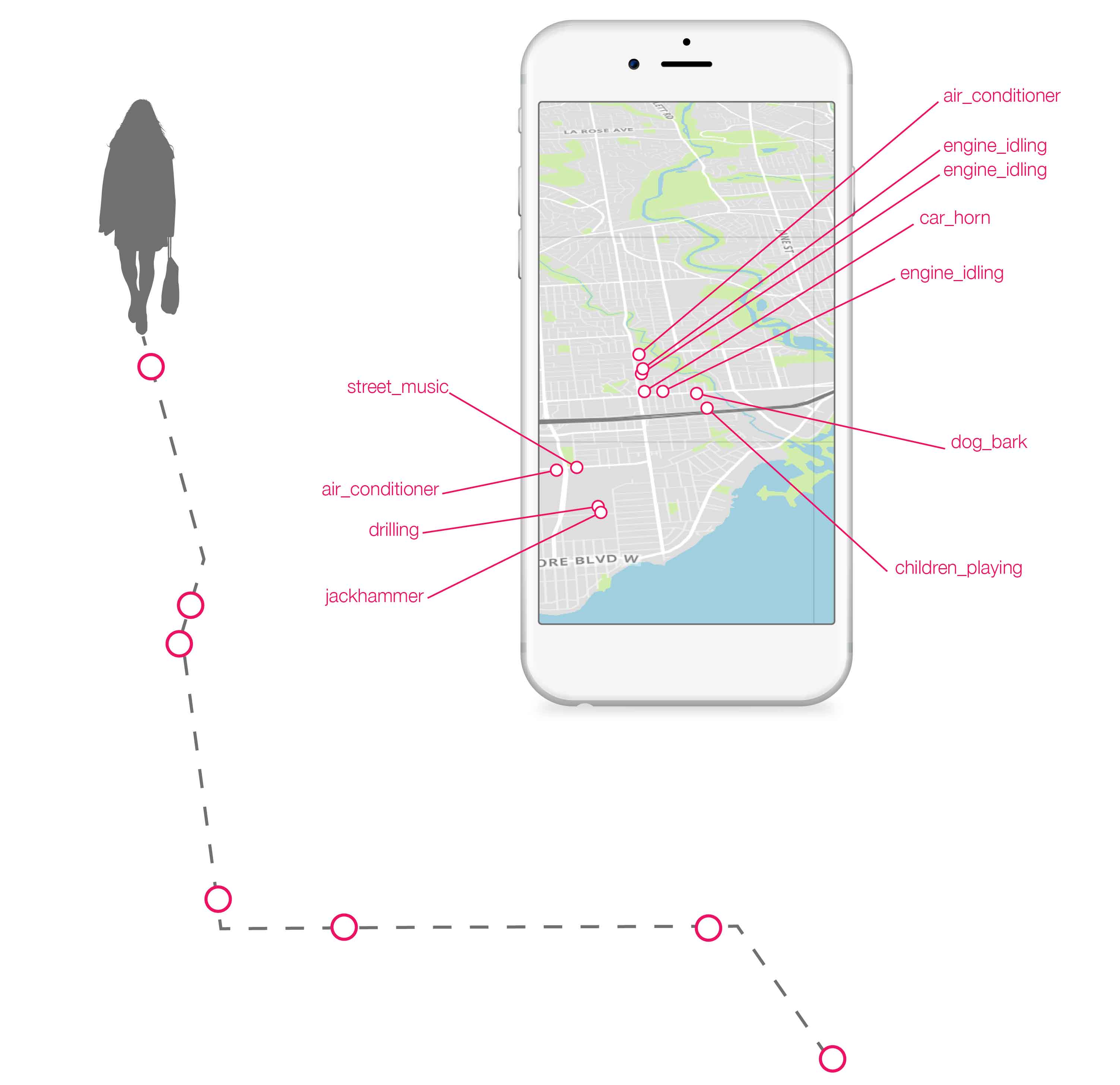 The device will integrate sound classification algorithms based on the Urban Sound Dataset (Salamon, Jacoby and Bello, 2014) an open source dataset and taxonomy for urban sound. This work was completed by Jeremy Pinto, which was supported by a University of Waterloo SSHRC Institutional Grant.
Borderline is made possible through an Insight Development Grant from the Social Sciences and Humanities Research Council of Canada.