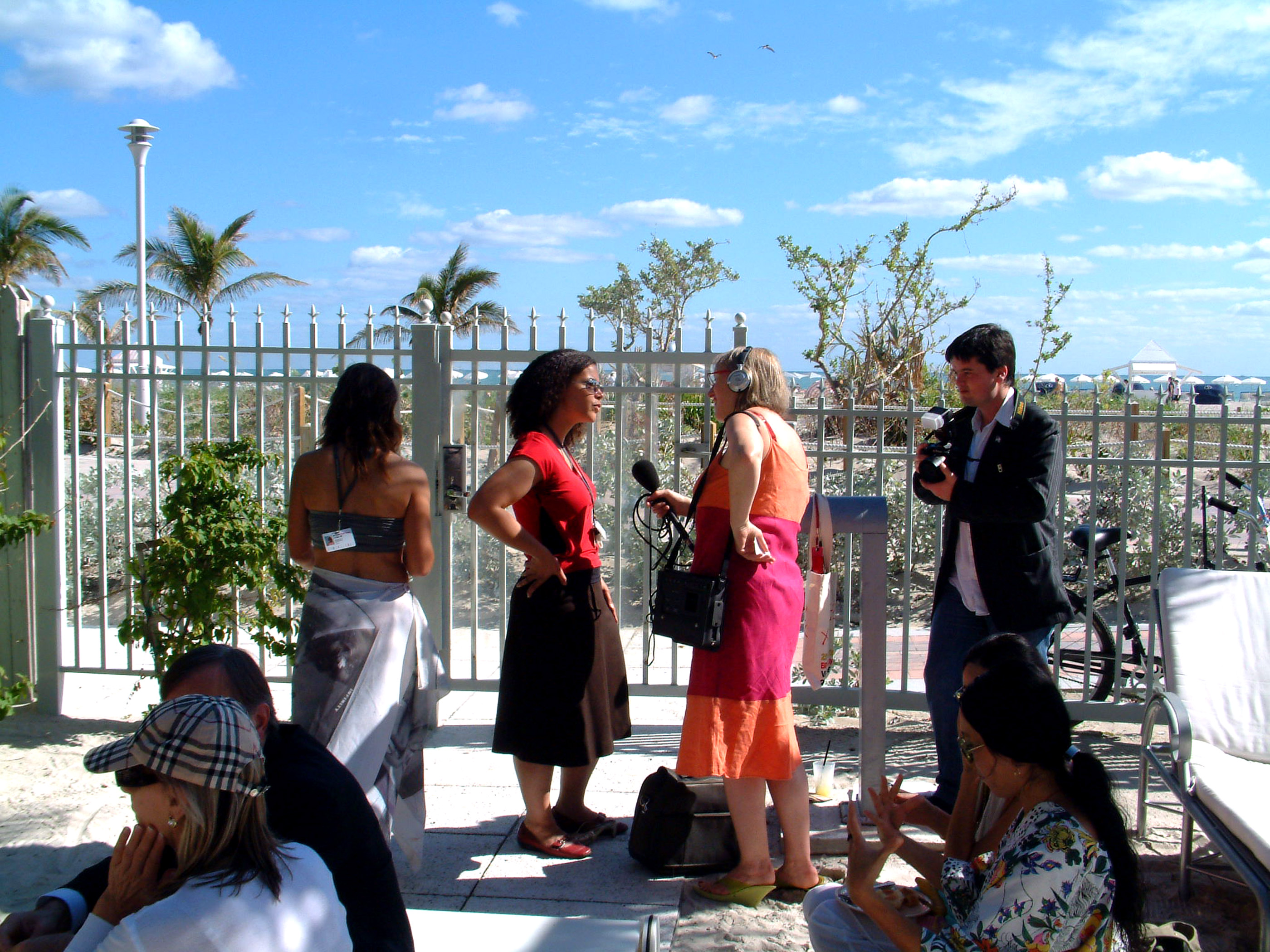 Jessica Thompson is a media artist whose practice investigates spatial and social conditions within urban environments through interactive artworks situated at the intersection of sound, performance and mobile technologies.
Notable artworks include 'walking machine', a wearable device that enables users to move through urban areas hearing the amplified sound of their own footsteps in real time, 'SOUNDBIKE' a mobile piece that generates and broadcasts laughter as a user pedals it through urban environments, 'Freestyle SoundKit' a device that infuses footsteps with electronic bass beats, and 'Swinging Suitcase' a device that generates and broadcasts the sound of a flock of birds in response to movement. She has also networked a breakdance battle between two different cities, created drifts using an early iteration of Twitter, and led soundwalks through gentrification.
Her recent projects investigate how personal interactions with urban sound affect our sense of place. 'Triangulation Device' is a mobile application that connects pairs of users through collaborative improvised soundscapes. 'Borderline' is a work-in-progress that examines the relationship between urban sound and spatial, social, and economic divisions within cities.
Thompson is an Assistant Professor in Hybrid Practice at the University of Waterloo and teaches in the Department of Fine Art and the Stratford Campus. She holds a BFA in Visual Art from York University and MFA in Media Study from SUNY at Buffalo.
Download CV