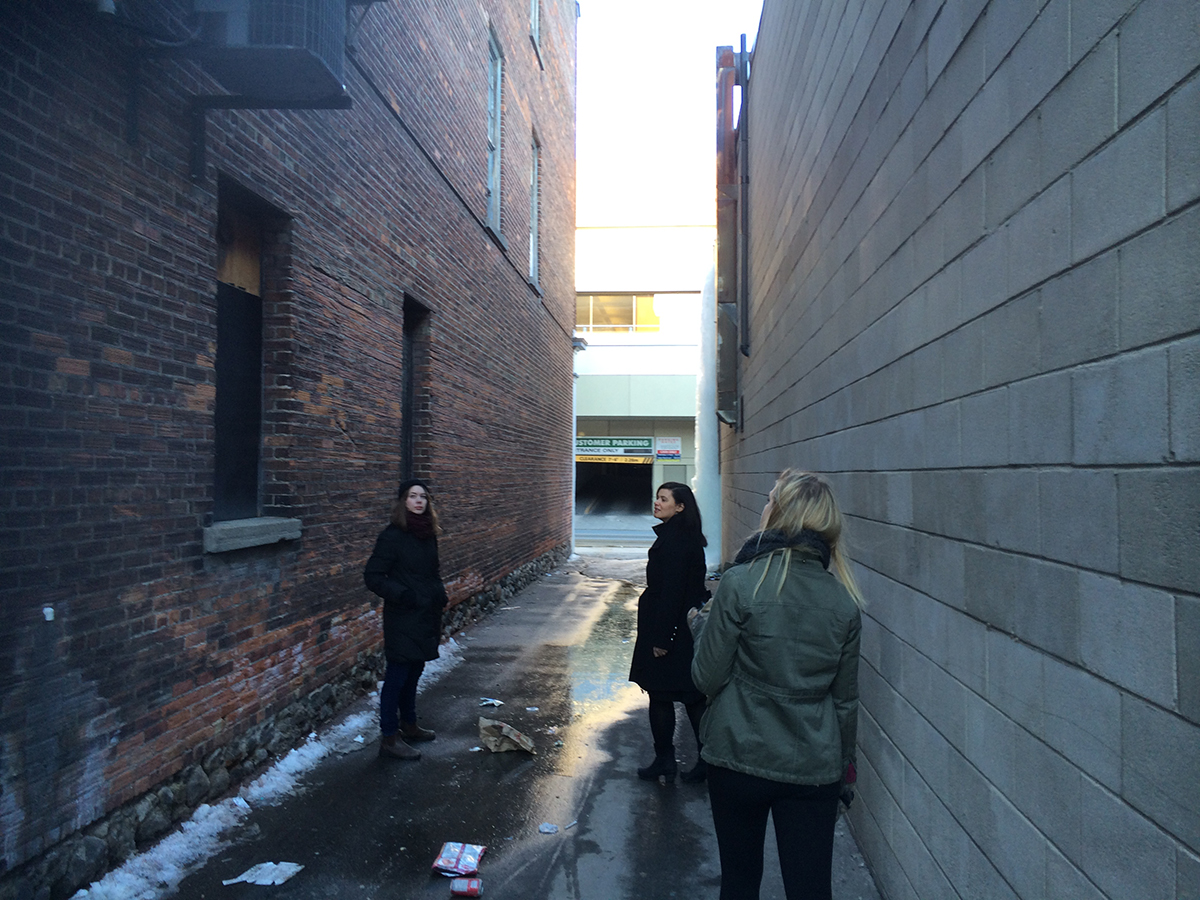 Kitchener Soundwalk, Critical Media Lab, University of Waterloo, photo by Nicholas Balaisis.
Jessica Thompson is an Assistant Professor in Hybrid Practice at the University of Waterloo in both the Department of Fine Art and the Stratford Campus. Her practice investigates spatial and social conditions within urban environments through interactive art-works situated at the intersection of sound, performance and mobile technologies. She holds a BFA in Visual Art from York University and MFA in Media Study from SUNY at Buffalo. Before coming to Waterloo, Thompson was Part-time Faculty in the Department of Visual Art at Brock University and an Adjunct Instructor in the Department of Media Study at SUNY at Buffalo.

Her work has shown in exhibitions, festivals and symposia such as ISEA (San Jose, Dubai, Vancouver), the Conflux Festival (New York), Thinking Metropolis (Copenhagen), (in)visible Cities (Winnipeg), Beyond/In Western New York (Buffalo), the Deep Wireless Festival (Toronto), NIME (Oslo), Audible Edifices (Hong Kong), the Trans-X Transmission Art Symposium (Toronto), Locus Sonus (Aix-en-Provence), and the The Persistence of Peripateticism: Artists' Walks (New York). Her projects have appeared in publications such as Canadian Art, c Magazine, Acoustic Territories (Continuum Books) the Leonardo Music Journal, and in art, design and technology blogs such as engadget, Cool Hunting, swissmiss, we-make-money-not-art, Gear Live and Make Magazine.
Download CV